The River Boys are a gang from Mangrove River. They enjoy surfing which is why they can sometimes be at the beach and are sometimes rude and act as vigilantes to keep the police out of the way. They first appeared in episode 5233 aired on 16th February 2011. They dissolved following Brax's escape from prison and Kyle thrown in jail for 13 years.
Members
Images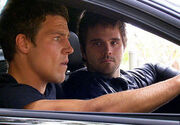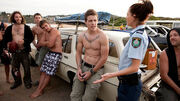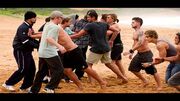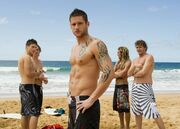 Videos
Ad blocker interference detected!
Wikia is a free-to-use site that makes money from advertising. We have a modified experience for viewers using ad blockers

Wikia is not accessible if you've made further modifications. Remove the custom ad blocker rule(s) and the page will load as expected.