Nina Antoinette Gilbert is the mother of Ava Gilbert and ex girlfriend of Justin Morgan she is a loving but protective mother and is married to Brian conners.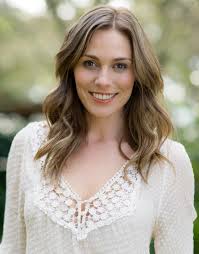 when she was in the Bay she and Justin Morgan had and affair and Justin says he wants to get back together with her, she does thinks about it, however knows that she loves her husband and wants to stay married, this breaks Justin's heart and he attempts running for custody of there daughter Ava, But it ended brutally when Nina threatened to never let him see her again, after talking through the situation thoroughly Nina allows him to see Ava on a semi regular basis but only if he sets up child support for the years he has missed. they are now friends and speak regularly.
Nina Gilbert Is portrayed by Zoe Keenan
Occupation writer for herald and Hadley
Gender female
Relationships Justin Morgan ( ex-boyfriend,affair )
Brian conners ( Husband )
Harvey Quinn ( one night stand )
Family
Ava Gilbert (daughter)
Brian conners (husband)
Rachel Gilbert ( Mother, Deceased)
Micheal Richardson ( Father, Deceased)
Residence unknown apartment in the city
First Appearance 24th of November 2016
Latest Appearance 5th of April 2017
Portrayed By Zoe Keenan
Ad blocker interference detected!
Wikia is a free-to-use site that makes money from advertising. We have a modified experience for viewers using ad blockers

Wikia is not accessible if you've made further modifications. Remove the custom ad blocker rule(s) and the page will load as expected.